Blog
16 September 2018
The TPZ app provides a tree protection zone calculator to assist individuals where construction activities and/ or development works are proposed near urban trees, and is available free via the appstore: TPZ app 
 27 July 2017
Wood is carbon, and by making the choice to use more wood and wood-based products in our homes and cities we can make a significant contribution to reducing climate change by sequestering atmospheric carbon.  It also looks great!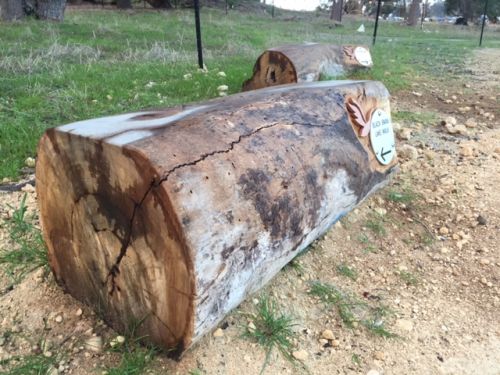 12 August 2016
Version 1.4 of the Tree ID Australia iOS app has been released, now with an identification key and tree selection tool.  Available via the AppStore: Tree ID AU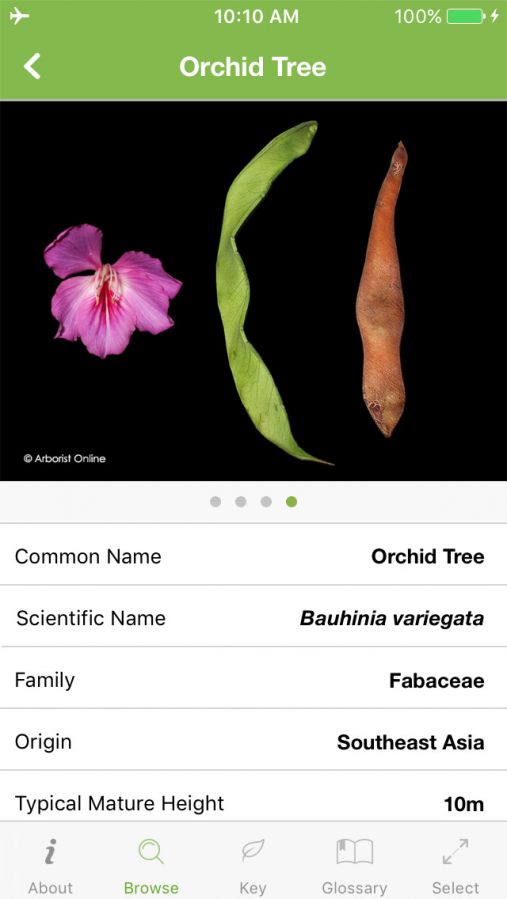 11 May 2016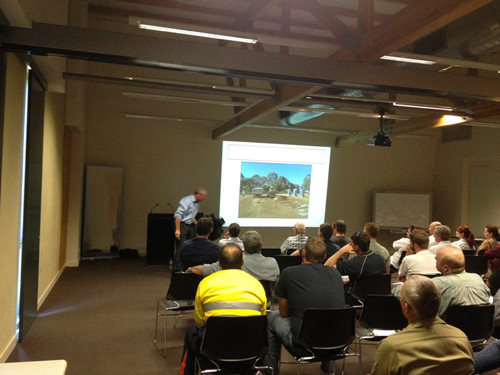 Do you have staff members that are responsible for maintaining urban trees?  At Bowden Tree Consultancy we are regularly delivering training workshops that include tree pruning, tree selection and establishment, tree hazard identification and protection of trees on development sites to name a few, and can tailor workshops to suit your organisation's requirements.  Please feel free to contact us to discuss.
26 April 2016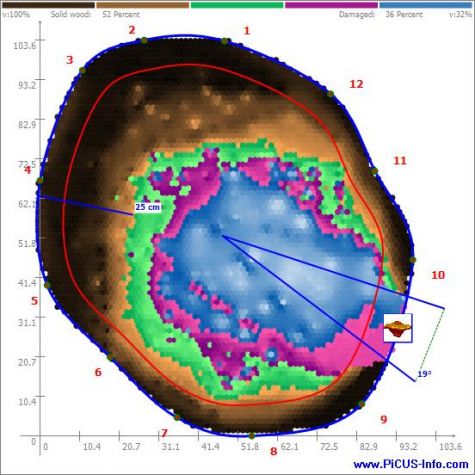 PiCUS sonic tomography provides the tree risk assessor with a look 'inside' the tree to evaluate the internal wood condition and remaining amount of solid wood.  Following identification of a fungal pathogen on the lower trunk section, testing using non-invasive sonic tomography (which is likened to an ultrasound examination using very high speed sound waves) was undertaken and produced the tomogram above.  Often utilised in conjunction with a risk assessment and where consideration is given to occupation within the fall zone by people and property, an informed decision can be made regarding the remedial options for the management of the tree.
17 June 2015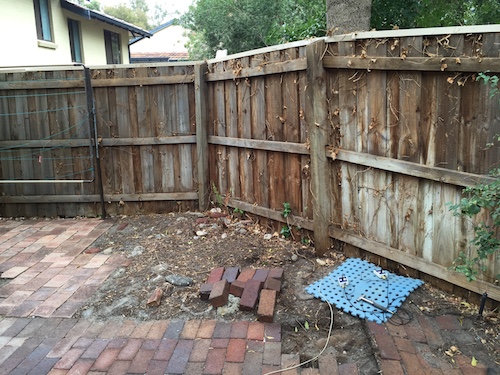 Root/ paving or fence conflicts are common in the urban environment but when there are multiple trees on site how do you determine which tree is involved?  Using sonic tomography our diagnostic equipment can assist with root-tree allocation and to make an informed decision regarding the remedial options.
11 February 2015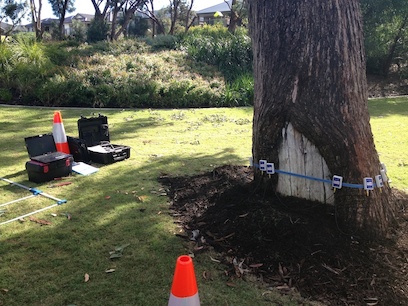 What's behind that fungal decay, termite activity or trunk wounding?  Non-invasive PiCUS sonic tomography takes out the guesswork for the tree risk assessor by providing a look 'inside the tree' and a comprehensive tree condition assessment to be completed.
2 May 2014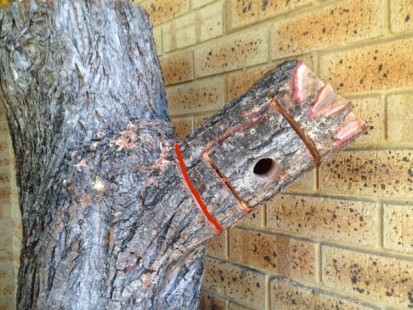 Everyday throughout Australia and for a variety of reasons, arborists undertaking pruning works remove thousands of branches. Additionally, storms and periods of high wind energy may break live branches leaving only the branch stub/s.  Correct pruning (AS4373) states the final cut location to be at the branch collar and bark ridge, to provide the fastest way to wound occlusion.  With experience though we observe that large diameter pruning wounds seldom occlude, and furthermore when correctly positioned, reduces the potential for habitat hollow formation.   We can however have both…with a technique called Habicut Pruning.  Habitat hollows can be crafted into the live branch stubs, with the size of the entrance cut to accommodate the targeted faunal species.  To alleviate the production of any weakly attached epicormic regrowth we simply make a circumferential cut at the branch collar and in through the sapwood for ~50mm (red line above), thereby preventing the flow of water and sugar required for any new growth beyond the cut.  More habitat for birds in our urban areas, less problems with insect pests, thousands of branches everyday...